Infusion associates
A TMBPartner | Industry: Healthcare – Client Location: Grand Rapids, Michigan – Target Audience: Regional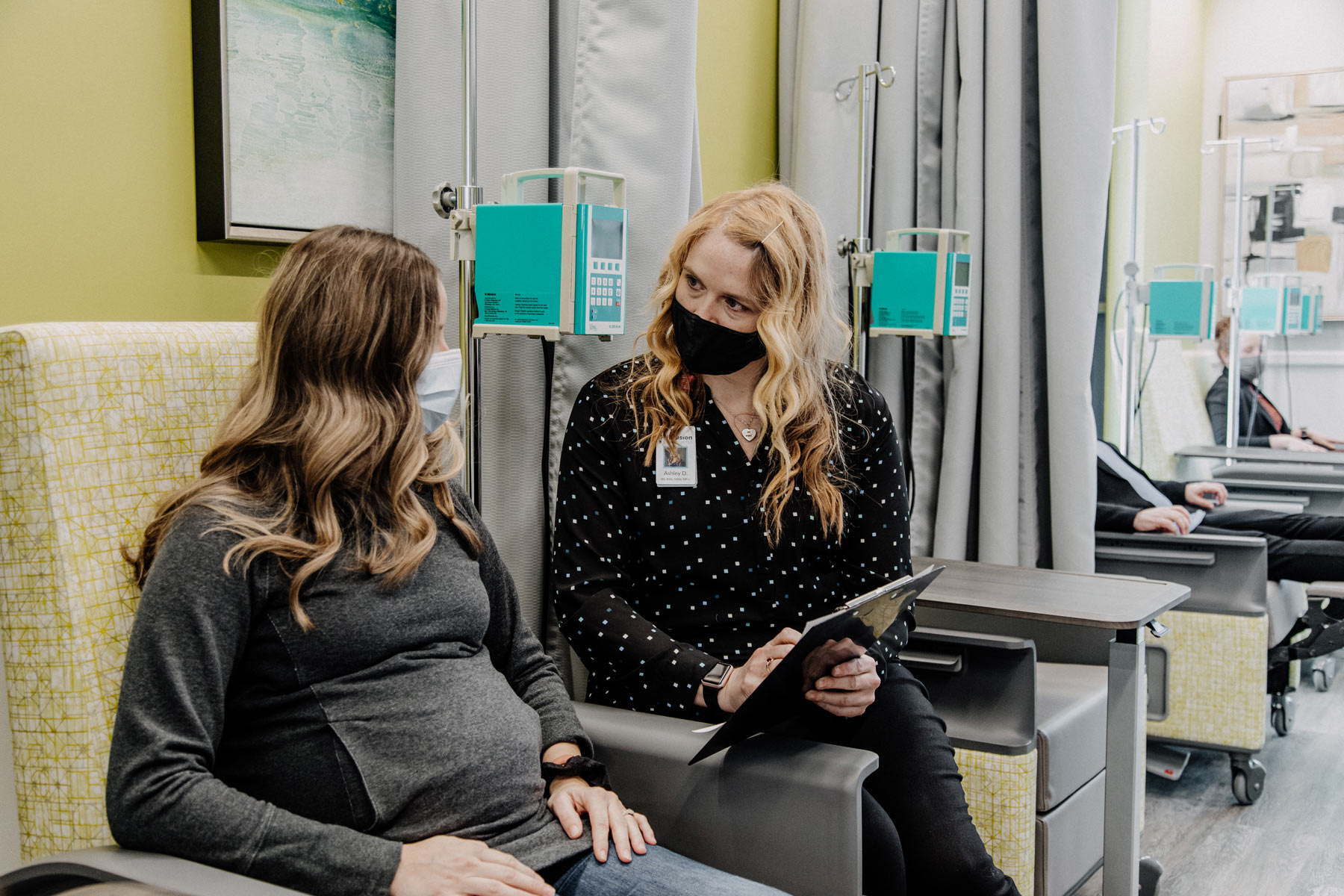 Outpatient infusion therapy
Infusion Associates provides medically-prescribed infusions for patients with chronic disease in a comfortable, friendly environment.
Looking to grow their brand and expand their number of locations, Infusion Associates came to TMBPartners seeking brand strategies and marketing assistance that was more cost-effective, had a faster turnaround, and created better results.
Infusion Associates engaged TMBPartners to manage their digital marketing efforts while creating clearer communication strategies and support materials that allow patients and referring physicians to better understand their service offerings. After completing our digital marketing audit, it was clear that the Infusion Associates website lacked the technologies needed to successfully develop and implement an effective digital marketing campaign. To overcome the current website's shortcomings, as well as budget and time limitations, TMBPartners developed and activated a revised digital marketing plan that included accurate-results data and strategic campaign planning and management, while layering in more branding and awareness through display, remarketing, and social ads, which resulted in increased sales, brand recognition, and new customers. Additionally TMBPartners has developed print materials for customer-facing marketing and advertising materials that add to the overall success of the Infusion Assoicates marketing plan.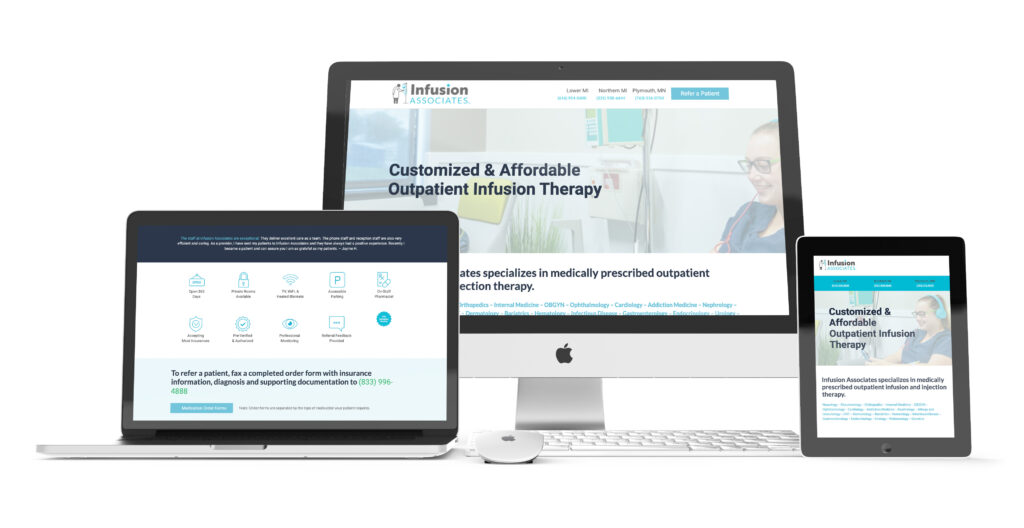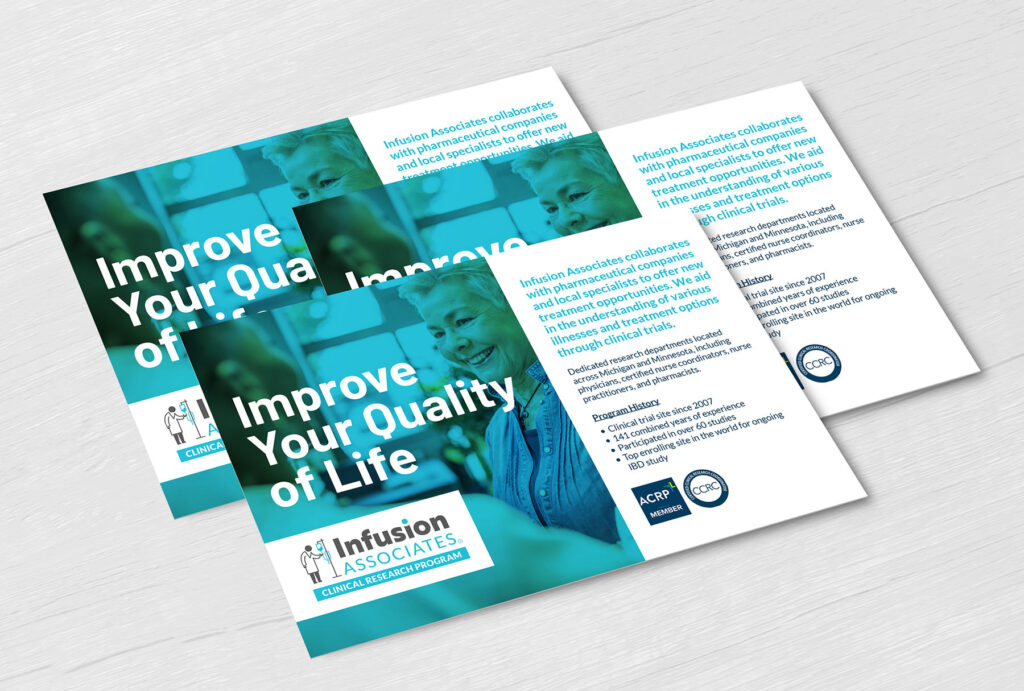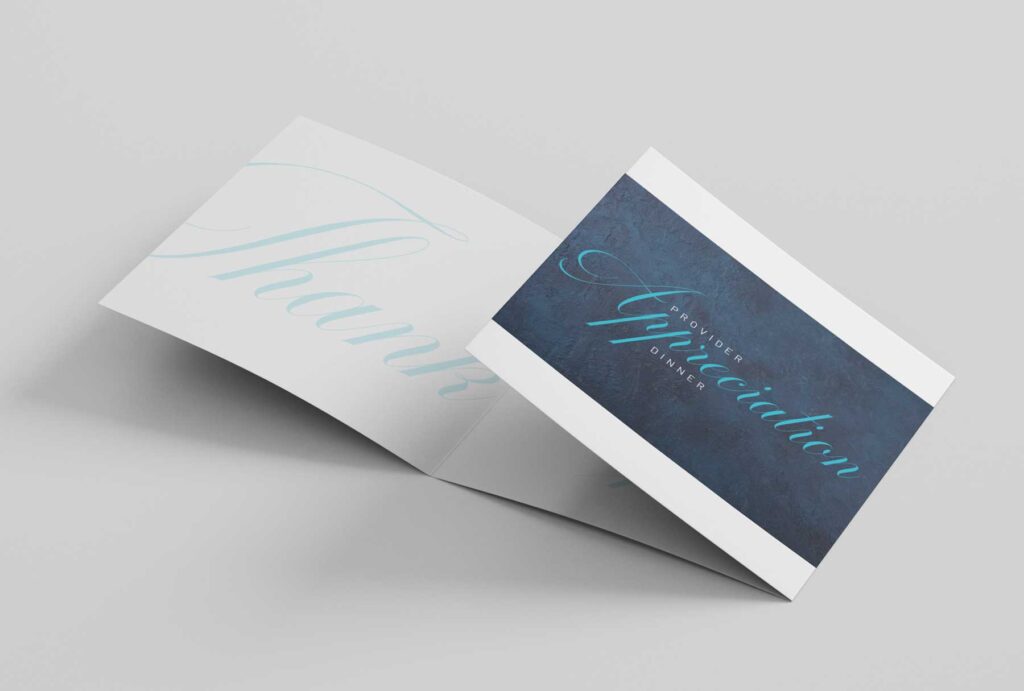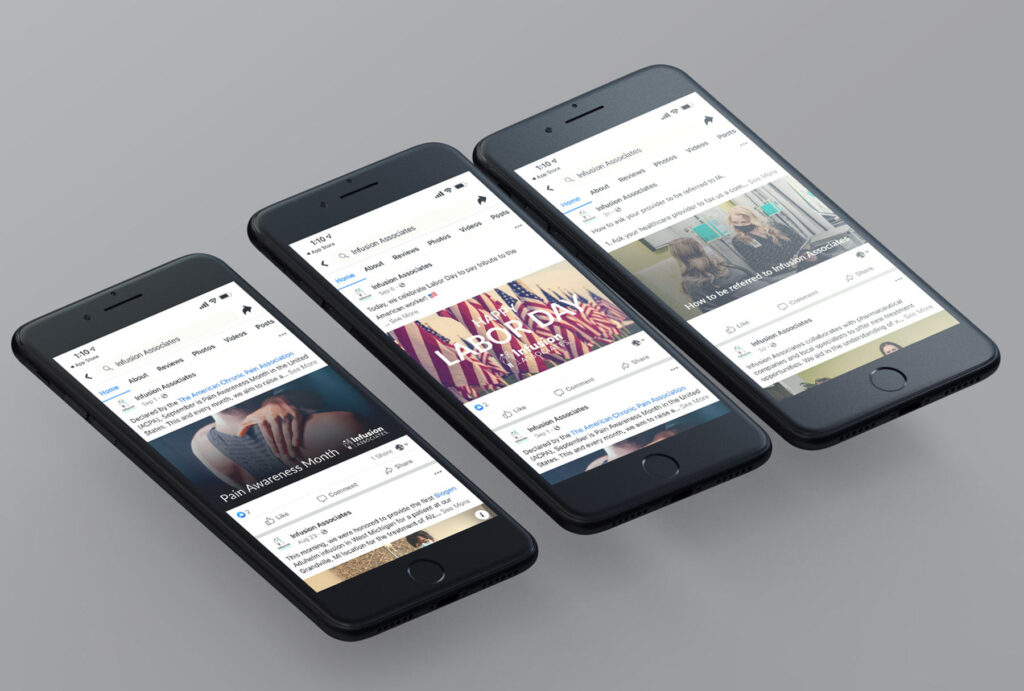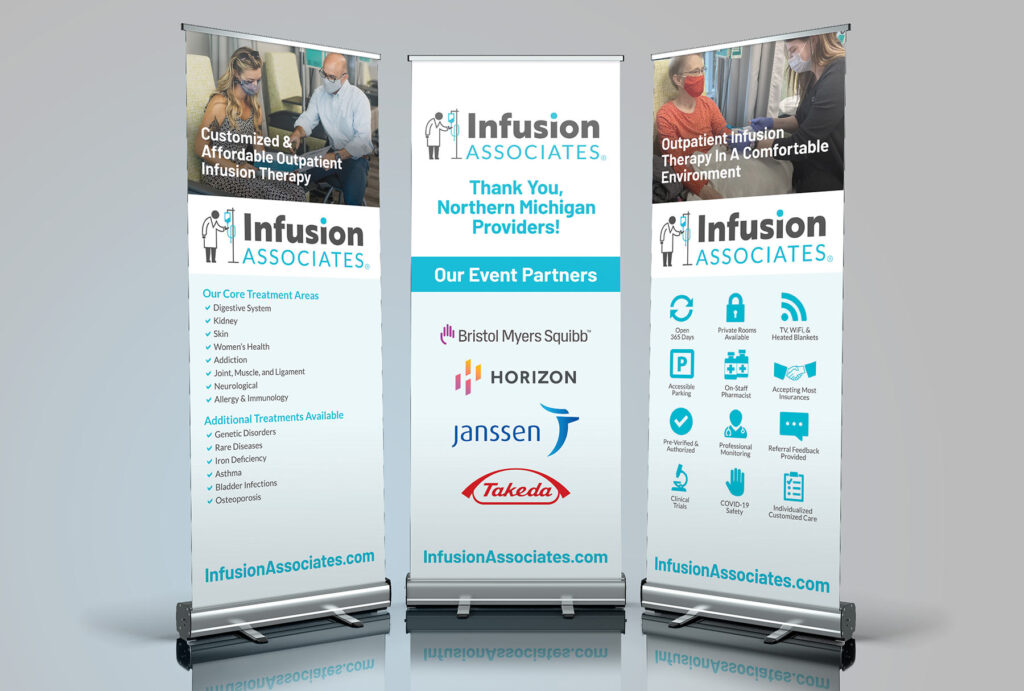 Strategy
Marketing Material Audit
Market Research
Content Strategy
Sales Funnel Evaluation
Creative
Brand Development
Design
Copywriting
Campaign Creation
Media
Media Research
Media Strategy
Print Media
Paid Social
Organic Social
Digital Display Ads
Web Development
Website and Content Strategy
UX/UI
Development
User Experience
Print Materials
Design
Strategy
Copywriting
Printing
Distribution
Branding and design elements that convey a compelling, recognizable, and consistent image.
Defined selling/service proposition to give the brand a distinctive and competitive edge.
Engaging brand and brand messages that inspire trust and confidence.
Clearly defined products/services that translate into benefits and advantages for the customer.
Up-to-date, relevant, effective marketing materials for every purpose and media platform.
Active initiatives that generate leads, capture prospects, and increase sales.
Media opportunities and a comprehensive strategy that reach more customers.
Data optimization services that measure campaign performance.
Data that provides optimization opportunities leading to increased performance.
Effective product landing pages for successful control of the customer's journey through the buying funnel.
Ad group segmentation and relevant copy creation leading to higher relevance and quality scores.
Lower cost-per-click rates.
Regular campaign adjustments and updates that improve and optimize performance.
On-going campaign keyword adjustments leading to continual increases in lead generation.
We can make your job easier.