2/90 Sign Systems
A TMBPartner | Industry: Manufacturing – Client Location: Grand Rapids, Michigan – Target Audience: International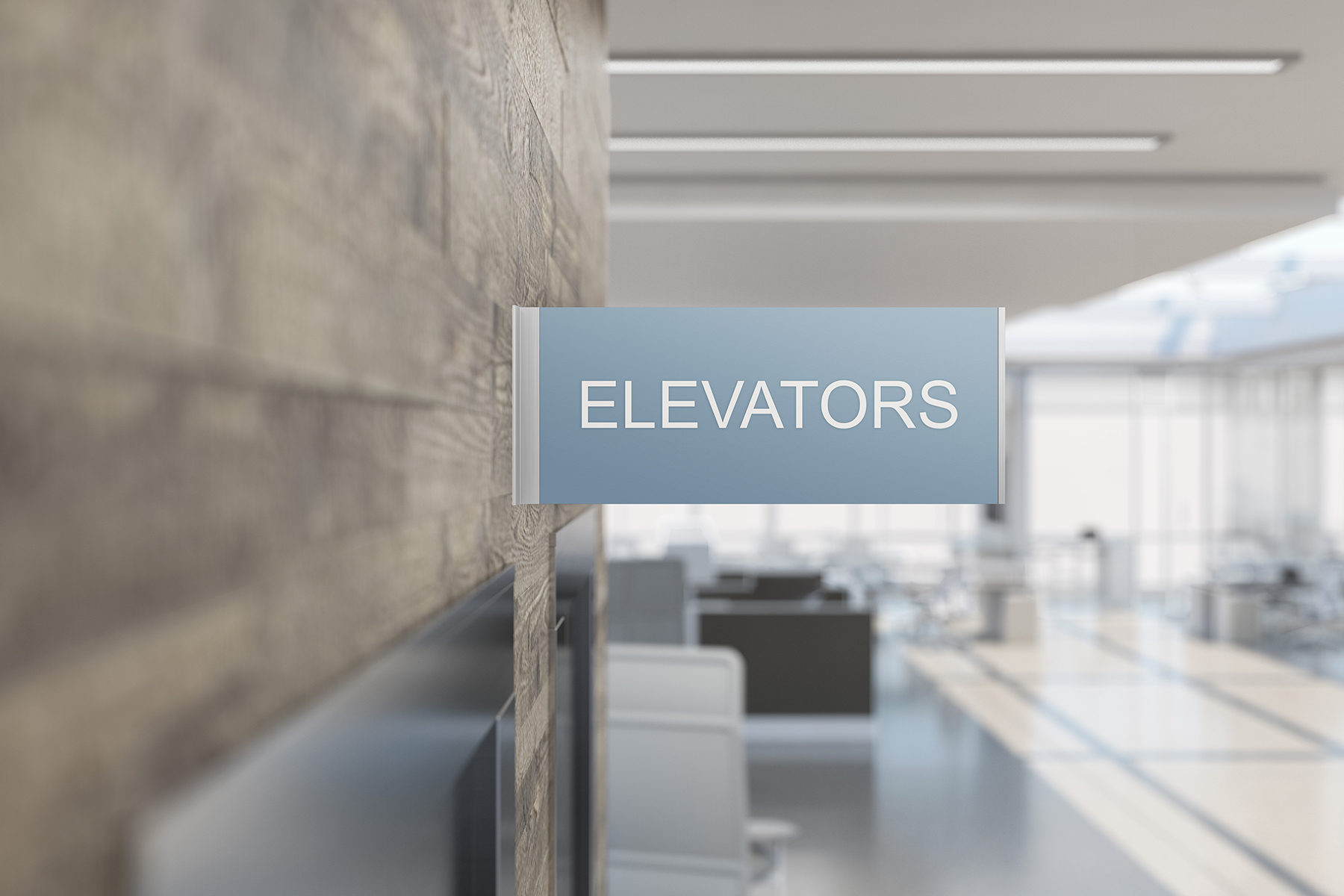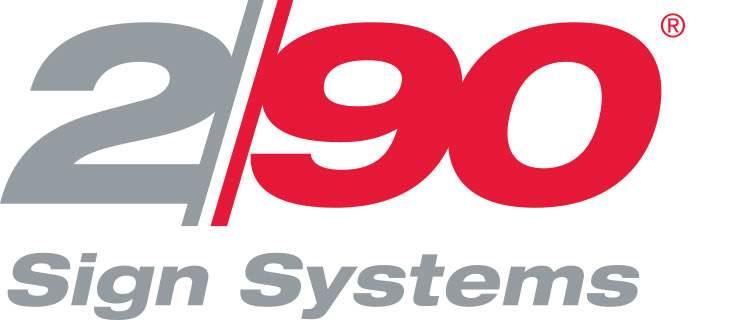 Helping people find their way
2/90 Sign Systems is the evolution of the original wayfinding system first created by Charlie Tyke in 1979. 2/90 Sign Systems are pioneers in the wayfinding industry, with an extensive line of long-lasting, modular products that are designed and manufactured in the U.S.A. to the highest quality. They offer turnkey, regulation-compliant wayfinding solutions from concept and design to installation, maintenance, and repair.
In the competitive wayfinding space, 2/90 needed strategic brand positioning and materials that position them as the leader in the wayfinding industry. TMBPartners created award-winning communication materials that highlight the company's exemplary service and cutting-edge products. We then carried the new brand and brand positioning through to the website, online ads, and marketing collateral.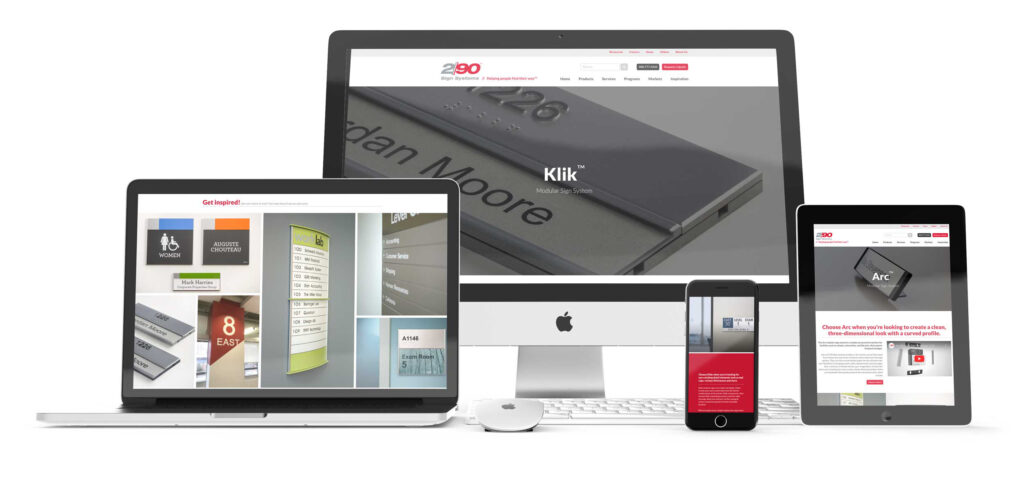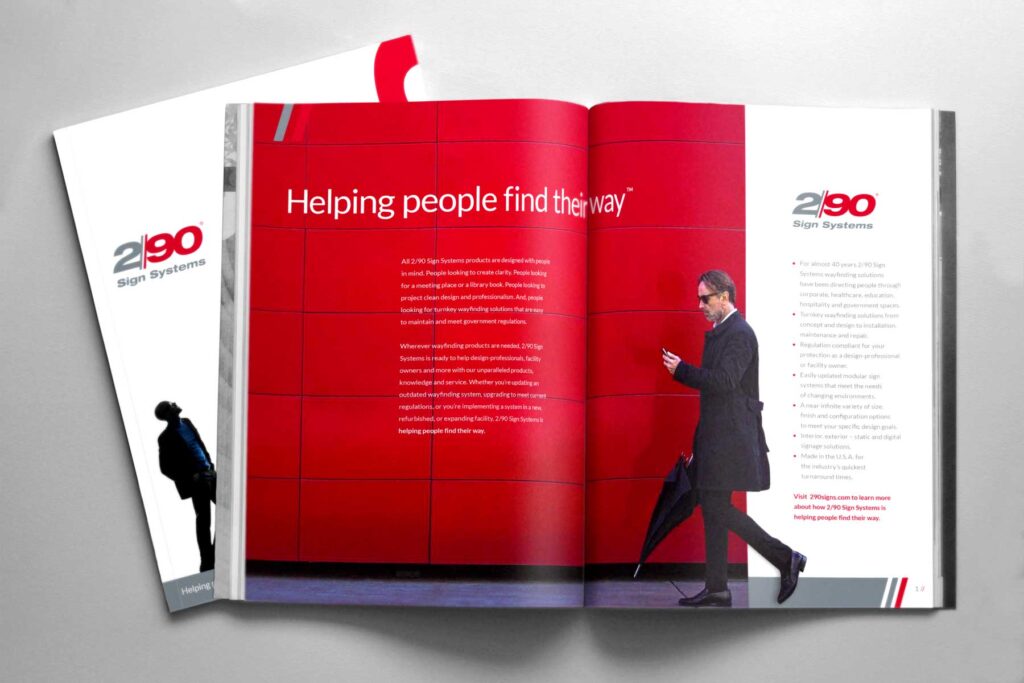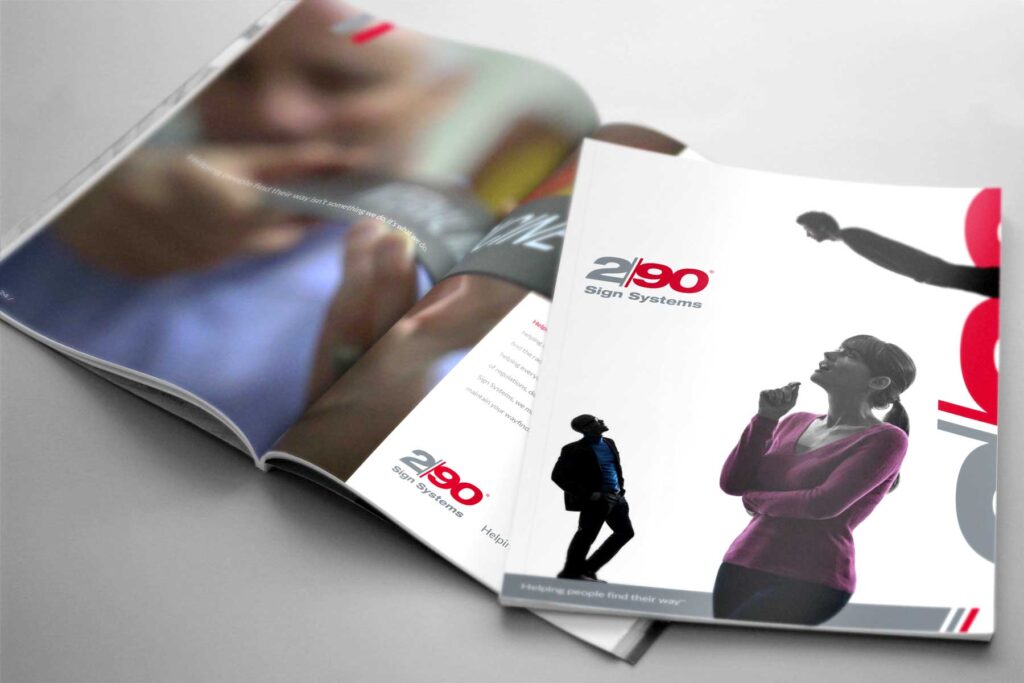 Strategy
Brand Audit (YC/YBTM)
Marketing Material Audit
Market Research
Content Strategy
Digital Marketing Strategy
Sales Funnel Evaluation
Creative
Brand Development
Design
Copywriting
Campaign Creation
Web Development
Website and Content Strategy
UX/UI
Development
User Experience
Updates and Maintenance
Print Materials
Design
Strategy
Copywriting
Printing
Distribution
Engaging brand and brand messages that inspire trust and confidence.
Strategic product and customer segmentation strategies that increase lead generation.
Clearly defined products/services that translate into benefits and advantages for the customer.
Informative, persuasive, and accurate content that lowered overall digital marketing costs.
An attention-grabbing website that creates a memorable first impression and drives action.
We can make your job easier.