AHG Home Warranty
A TMBPartner | Industry: Consumer Products – Client Location: Mesa, Arizona – Target Audience: Regional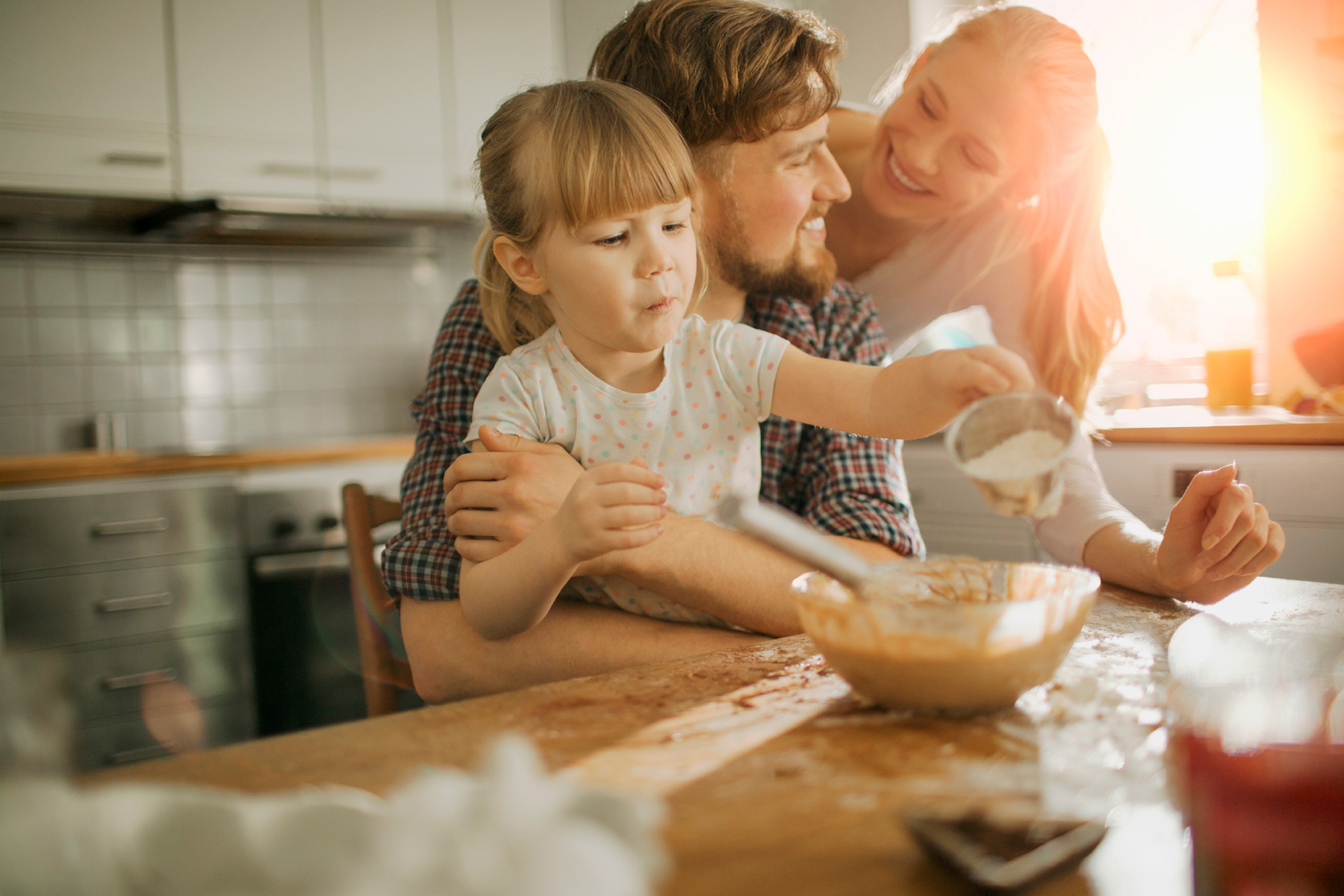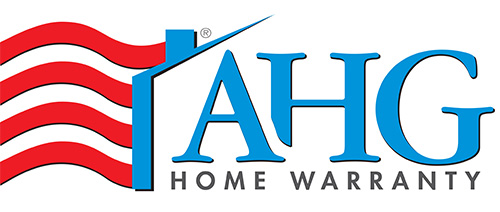 Home Warranties You Can Trust, Service You Can Rely On
AHG Home Warranty provides homeowners with protection against unexpected repair bills – it's not a matter of "if" a home needs repairs… it's "when!"
With a regional operating area covering 5 states, AHG contracted TMBPartners to refresh their brand, communication and sales strategies. After performing extensive industry and market research, TMBPartners developed strategies and materials that included naming, logo/identity design, photography, building signage, website development, and collateral materials. The revised strategy and materials provided the AHG sales team with customized marketing and communication solutions for both consumer and industry professional touch points. These new materials and strategies also separated AHG from their competition while including business and sales strategies that overcome the negative reputation most home warranty companies have.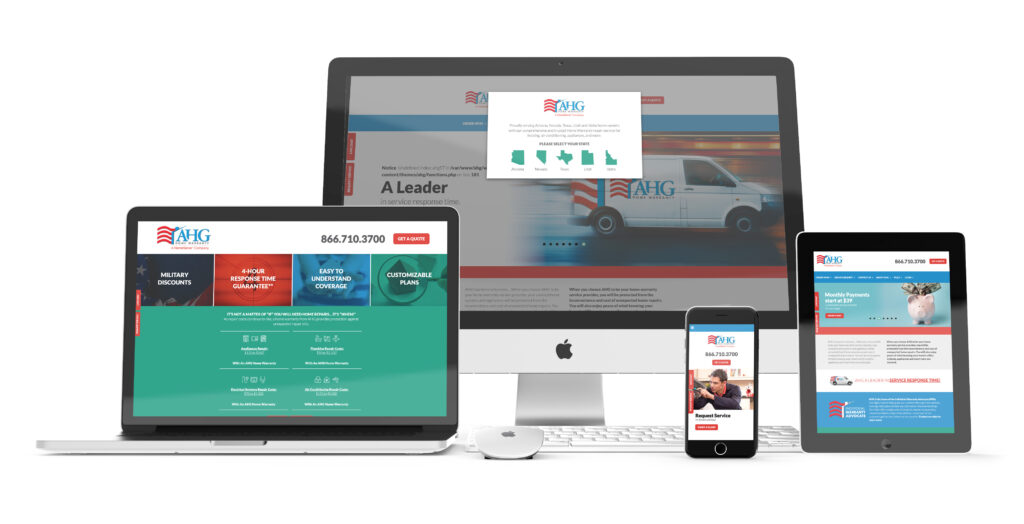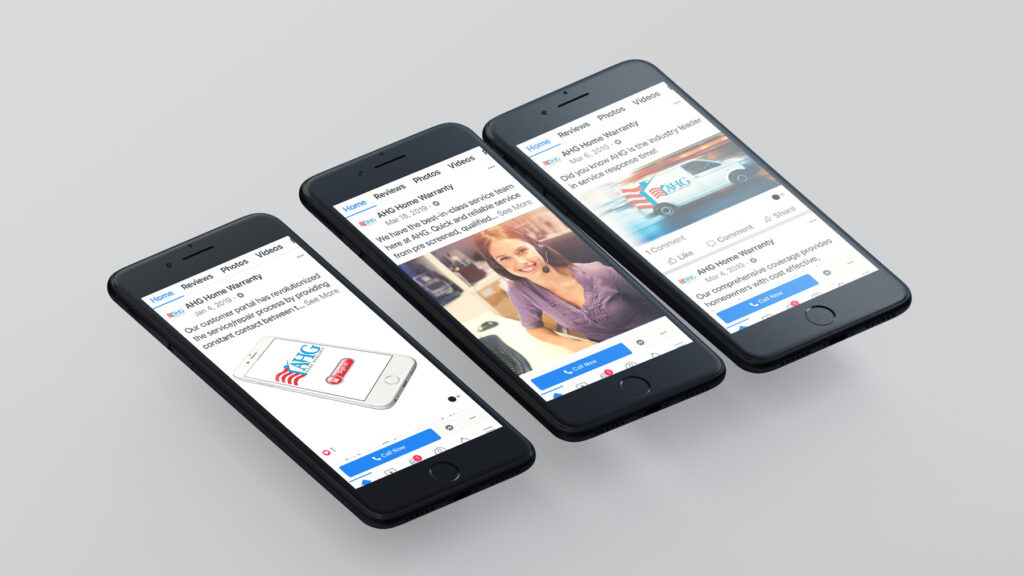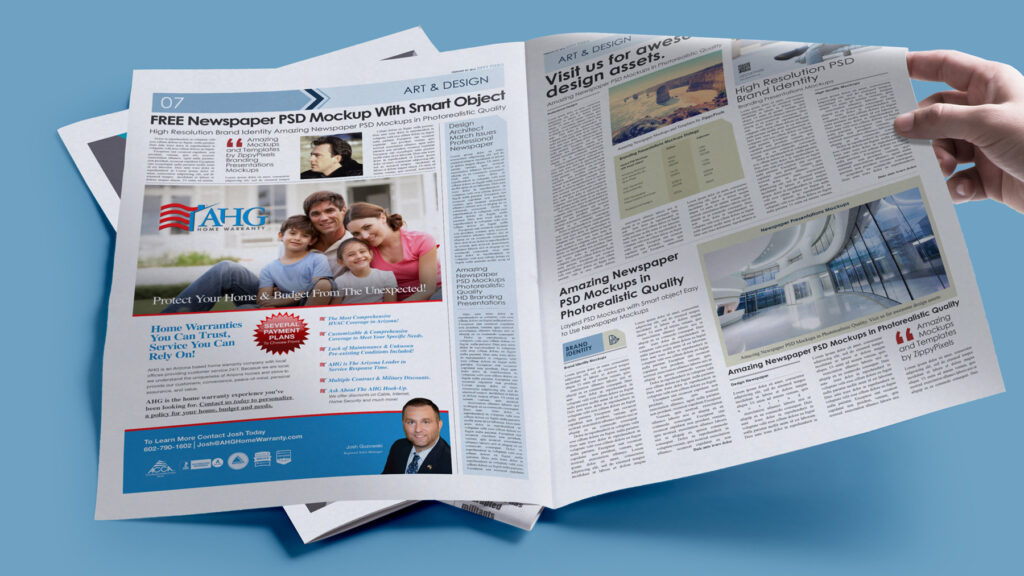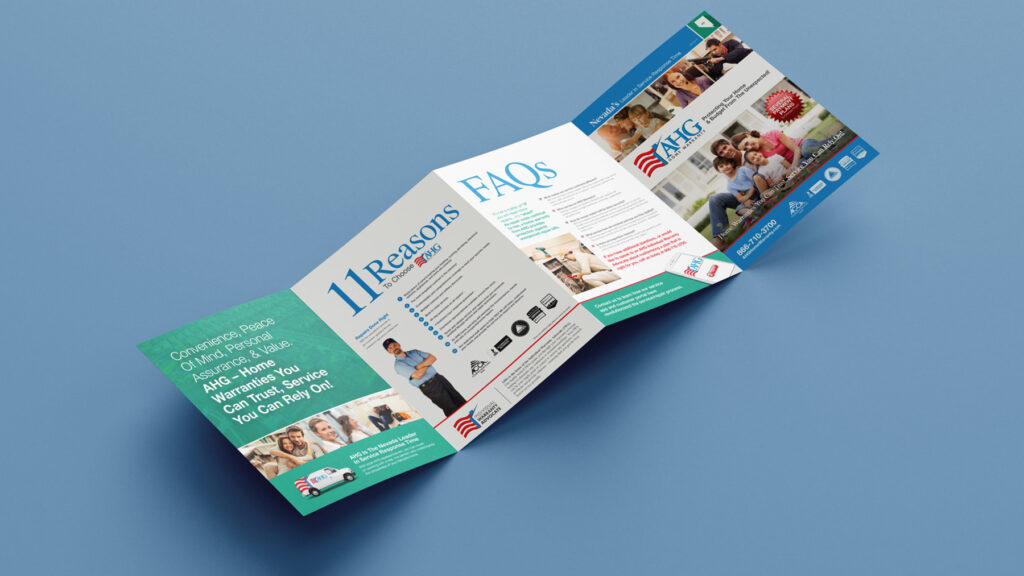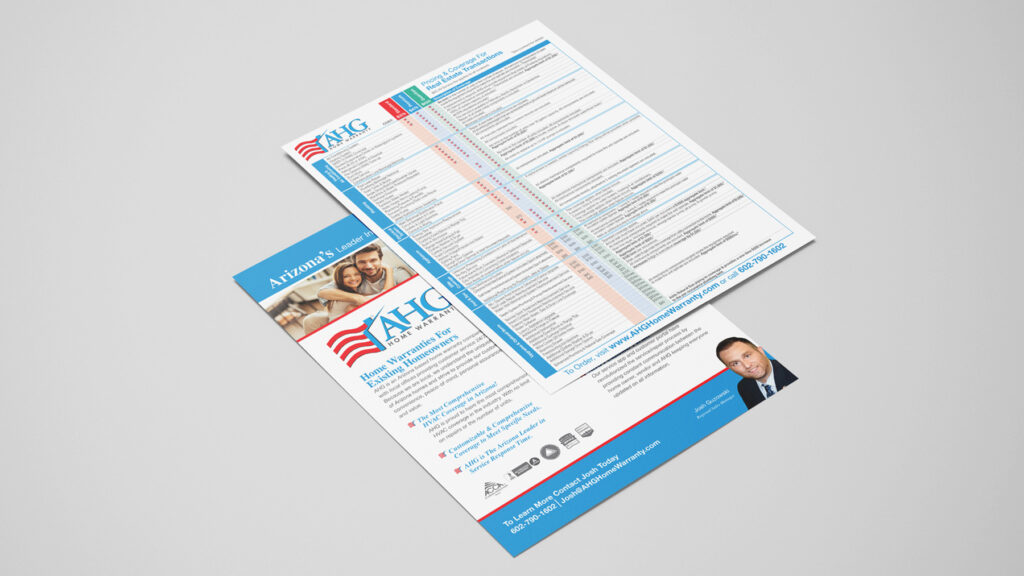 Strategy
Brand Audit (YC/YBTM)
Marketing Material Audit
Market Research
Content Strategy
Digital Marketing Strategy
Sales Funnel Evaluation
Creative
Brand Development
Design
Copywriting
Campaign Creation
Media
Media Research
Media Strategy
Print Media
Paid Social
Organic Social
Digital Display Ads
Web Development
Website and Content Strategy
UX/UI
Development
User Experience
Print Materials
Design
Strategy
Copywriting
Printing
Distribution
Branding and design elements that convey a compelling, recognizable, and consistent image.
Defined selling/service proposition to give the brand a distinctive and competitive edge.
Engaging brand and brand messages that inspire trust and confidence.
Clearly defined products/services that translate into benefits and advantages for the customer.
Up-to-date, relevant, effective marketing materials for every purpose and media platform.
Active initiatives that generate leads, capture prospects, and increase sales.
We can
make your job easier.